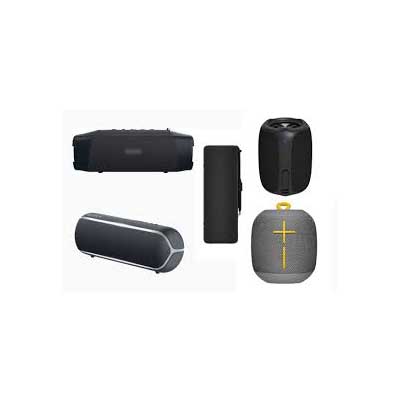 Bluetooth speaker
Bluetooth speakers are composed of two units: a main speaker unit combining the loudspeaker itself with an RF receiver, and an RF transmitter unit. The transmitter connects to the audio output of any audio devices such as hi-fi equipment, televisions, computers, MP3 players, etc. An RCA plug is normally used to achieve this. The receiver is positioned where the listener wants the sound to be, providing the freedom to move the wireless speakers around without the need of using cables. The receiver/speaker unit generally contains an amplifier to boost the audio signal to the loudspeaker; it is powered either by batteries or by an AC electric outlet.
If you are looking for a BIS testing lab for Bluetooth speaker in India then, Matrix Test Lab is a prominent name in the field of  BIS testing lab for Bluetooth speaker. The Testing of Bluetooth speaker are covered under IS 616/ IEC 60065 standard testing services. The Team working at matrix Test Lab is experience and has in-depth knowledge on BIS testing of Bluetooth speaker and also have worked for several prestigious clients.
We are reckoned as one of the Best-In-Class ISO/IEC 17025 NABL & BIS Accredited test lab for the products covered under CRS I, II, III, IV & V under \"Electronics and IT Goods" (Requirements for Compulsory Registration) Order\" by Government of India, Ministry of Electronics and IT (Meity) standards. MTL is a team of qualified, trained and dedicated employees & has state-of- the -art infrastructure to serve needs of the customer.