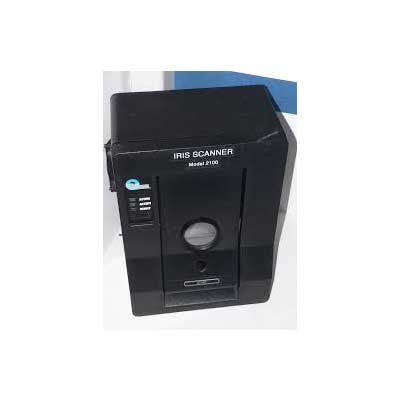 Iris scanners
Iris recognition is an automated method of biometric identification that uses mathematical pattern-recognition techniques on video images of one or both of the irises of an individual\s eyes, whose complex patterns are unique, stable, and can be seen from some distance. The discriminating powers of all biometric technologies depend on the amount of entropy they are able to encode and use in matching. Iris recognition is exceptional in this regard, enabling the avoidance of \"collisions\" (False Matches) even in cross-comparisons across massive populations.] Its major limitation is that image acquisition from distances greater than a meter or two, or without cooperation, can be very difficult.
If you are looking for a BIS testing IRISH SCANNER in India then, Matrix Test Lab is a prominent name in the field of BIS Testing of IRISH SCANNER products .Testing of IRIS SCANNERS are covered under IS13252 IEC 60950 standard testing services. The Team working at matrix Test Lab are experienced and have in-depth knowledge on BIS IRISH SCANNER and also have worked for several prestigious clients
We are reckoned as one of the Best-In-Class ISO/IEC 17025 NABL & BIS Accredited test lab for the products covered under CRS I, II & III under \"Electronics and IT Goods" (Requirements for Compulsory Registration) Order\" by Government of India, Ministry of Electronics and IT (Meity) standards. MTL is a team of qualified, trained and dedicated employees & has state-of- the -art infrastructure to serve needs of the customer.