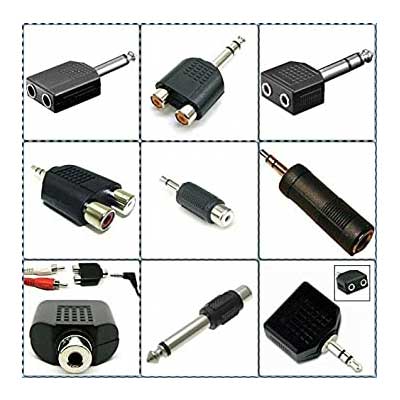 Power adaptors for audio, video & similar electronic apparatus
An AC adapter, AC/DC adapter, or AC/DC converter[1] is a type of external power supply, often enclosed in a case similar to an AC plug. Other common names include plug pack, plug-in adapter, adapter block, domestic mains adapter, line power adapter, wall wart, power brick, and power adapter. Adapters for battery-powered equipment may be described as chargers or rechargers (see also battery charger). AC adapters are used with electrical devices that require power but do not contain internal components to derive the required voltage and power from mains power. The internal circuitry of an external power supply is very similar to the design that would be used for a built-in or internal supply.
If you are looking for a BIS testing lab for POWER ADAPTERS in India then, Matrix Test Lab is a prominent name in the field of Testing of POWER ADAPTERS products .Testing of POWER ADAPTERS covered under IS 616:2017/ IEC 60065 standard testing services. The Team working at matrix Test Lab are experienced and have in-depth knowledge on BIS POWER ADAPTERS and also have worked for several prestigious clients
We are reckoned as one of the Best-In-Class ISO/IEC 17025 NABL & BIS Accredited test lab for the products covered under CRS I, II & III under \"Electronics and IT Goods" (Requirements for Compulsory Registration) Order\" by Government of India, Ministry of Electronics and IT (Meity) standards. MTL is a team of qualified, trained and dedicated employees & has state-of- the -art infrastructure to serve needs of the customer.