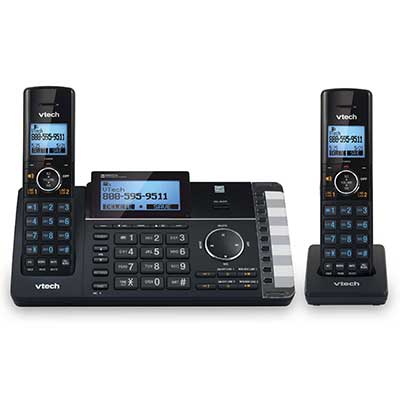 Telephone answering machines
An answering machine, answer-phone or message machine, also known as telephone messaging machine (or TAM) in the UK and some Commonwealth countries, answer-phone or answer-phone (from a trade name), or telephone answering device (TAD), is used for answering telephones and recording callers\messages. If a phone rings a number of times predetermined by the phone\s owner, and nobody is present to answer the incoming call, the answering machine will activate and play either a generic announcement or the voice of the person being called announcing that nobody is able to come to the phone at the moment. Following the announcement is a beeping tone which prompts the caller to record a message after the tone concludes.
If you are looking for a BIS testing lab for Telephone answering machines in India then, Matrix Test Lab is a prominent name in the field of BIS testing lab for Telephone answering machines. The Testing of Telephone answering machines are covered under IS 13252(Part 1) IEC 60950 standard testing services. The Team working at matrix Test Lab is experienced and has in-depth knowledge on BIS testing of Telephone answering machines and also have worked for several prestigious clients.
We are reckoned as one of the Best-In-Class ISO/IEC 17025 NABL & BIS Accredited test lab for the products covered under CRS I, II, III, IV & V under \"Electronics and IT Goods" (Requirements for Compulsory Registration) Order\" by Government of India, Ministry of Electronics and IT (Meity) standards. MTL is a team of qualified, trained and dedicated employees & has state-of- the -art infrastructure to serve needs of the customer.