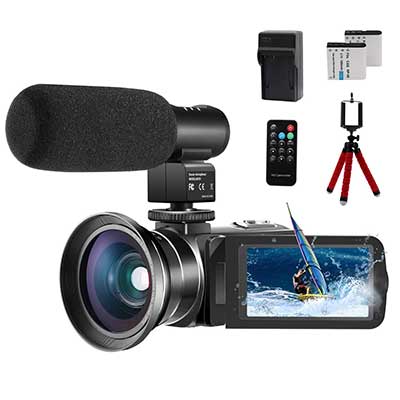 Video Camera
Video cameras are used primarily in two modes. The first, characteristic of much early broadcasting, is live television, where the camera feeds real time images directly to a screen for immediate observation. A few cameras still serve live television production, but most live connections are for security, military/tactical, and industrial operations where surreptitious or remote viewing is required. In the second mode the images are recorded to a storage device for archiving or further processing; for many years, videotape was the primary format used for this purpose, but was gradually supplanted by optical disc, hard disk, and then flash memory.
If you are looking for a BIS testing lab for Video Camera in India then, Matrix Test Lab is a prominent name in the field of BIS testing lab for Video Camera. The Testing of Video Camera are covered under IS 616/ IEC 60065 standard testing services. The Team working at matrix Test Lab is experienced and has in-depth knowledge on BIS testing of Video Camera and also have worked for several prestigious clients.
We are reckoned as one of the Best-In-Class ISO/IEC 17025 NABL & BIS Accredited test lab for the products covered under CRS I, II, III, IV & V under \"Electronics and IT Goods" (Requirements for Compulsory Registration) Order\" by Government of India, Ministry of Electronics and IT (Meity) standards. MTL is a team of qualified, trained and dedicated employees & has state-of- the -art infrastructure to serve needs of the customer.