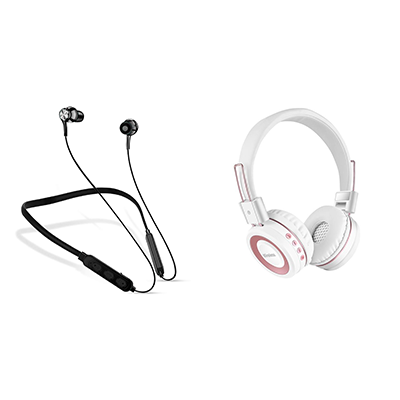 Wireless headphones and earphone
Wireless headphones and earphone are headphones that connect to a device, such as a smartphone, stereo speaker, television, gaming console, computer or other electronic devices, without using a wire or cable. ... Wireless headphones work by connecting, or pairing with the device you want to use through a radio or infrared signal.
From call center\s to fitness centers, wireless headphones are used by millions of people every day for work and play. For example, wireless headphones are popular with gamers, since it frees you up to move around without having to worry about a cord. People doing a workout at the gym or in front of their TV in the living room love the freedom of wireless headphones. They are also perfect for people who want to watch late-night television without disturbing others.
If you are looking for a BIS testing lab for Wireless Headphones and Earphone in India then, Matrix Test Lab is a prominent name in the field of BIS testing lab Wireless Headphones and Earphone. The Testing of Wireless Headphones and Earphone are covered under IS 616/ IEC 60065 standard testing services. The Team working at matrix Test Lab is experience and has in-depth knowledge on BIS testing of Wireless Headphones and Earphone and also have worked for several prestigious clients.
We are reckoned as one of the Best-In-Class ISO/IEC 17025 NABL Accredited & BIS Recognised test lab for the products covered under CRS I, II, III, IV & V under \"Electronics and IT Goods" (Requirements for Compulsory Registration) Order\" by Government of India, Ministry of Electronics and IT (Meity) standards. MTL is a team of qualified, trained and dedicated employees & has state-of- the -art infrastructure to serve needs of the customer.