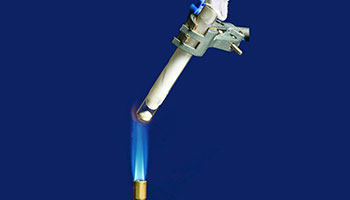 DRY HEAT TEST
Dry heat testing is the basic test type used for development, quality assurance and reliability tests. It includes heat-resistance testing and material deterioration testing of specimens such as electronic components in high-temperature environments.
ESPEC's test facilities have equipment supporting maximum temperatures of +300°C and +700°C.
Vacuum ovens and equipment with safety doors (explosion vents) are also available, enabling use of the test facilities for research and development of production technology and test technology.
Test examples
Checking high-temperature characteristic of electronic parts and compact electronic devices
Durability testing and life testing done by evaluating resistance to heat and high temperatures
High-temperature firing treatment
Drying tests of various materials
Preservation testing of packaged test samples
Heat treatment and aging processes of manufactured products
Checking production line heat treatment effects, research/development of production technologies
Test equipment particulars
Temperature Chamber Series (installed at ESPEC test facilities)
Test chambers supporting applications ranging from high-temperature testing to heat treatment on production lines. ESPEC has various models supporting several different maximum temperature settings (+300, +500 and +700C) and test area sizes (internal capacities) in demand.
Contact the facilities individually for detailed specifications.
If you are looking for a Top Dry Heat Testing Lab for you product in Delhi, India then Matrix Test Lab is a name of trust for Dry Heat Testing services in India. To improve the quality of the product & to cope-up the demand, MTL initiated for Dry Heat Testing services to provide reliable & efficient testing services to esteemed clients as per National & International protocol.